SHERIDAN CELEBRATES DRIVE-IN CONCERT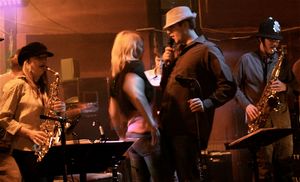 Archie Funker will be entertaining the masses at the Sheridan Celebrates Drive-In Concert this fall with an outdoor event.
We are bringing back some old school vocals for this one (surprise, surprise). This family event will have you smiling while relaxing in your car.
More information to follow, but this will definitely be a fantabulous evening of musical entertainment!
Date:  Saturday, September 25th, 2021

Time:  7pm-9:30pm

$5 per car load and Open To The Public
Ticket link will be available starting July 9th:
COVID guidelines will be based on the City of Sheridan, CO guidelines & regulations